News
15/03/2022
Misturas features in the special "Vivir Aquí" program on sustainable innovation broadcasted by TVG (Galician TV)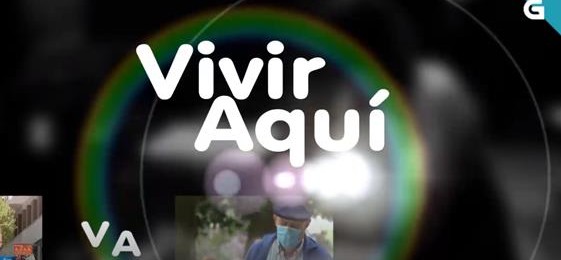 Misturas features in the TV program "Vivir aquí" (Living here) special edition on sustainable innovation broadcasted by TVG (Galician TV) on the 15th of January. The program, presented by  journalist Antón Galocha, showed some of the initiatives implemented by the company to manufacture more eco-friendly surfaces. In addition to visiting the manufacturing plant for cold bituminous mixtures located in Allariz (Ourense), the show focused on the mixtures with nanocellulose additives developed by the "EMULCELL" R&D&I project, spearheaded by Misturas in collaboration with CETIM Technological Center and the Roads, Geotechnics and Materials Group of the University of A Coruña,  supported by the Center for the Development of Industrial Technology (CDTI)-Ministry of Science and Innovation (Ref. IDI-20171097).
The TVG team that traveled to Allariz was welcomed by the Company's technicians, who explained to viewers the features of the experimental pavement section built to test the full-scale applications of the newly  developed materials.
The gravel-emulsion with nanocellulose additives that appears in the show won, in 2021, first prize in the "1st Contest for Innovative Materials in Galicia", organized by the Galician Innovation Agency-GAIN, through the Materioteca de Galicia. This is proof of Misturas' commitment to promote sustainability in the construction field and to introduce a circular economy in its daily activity.
To watch the full program, please visit:
https://www.crtvg.es/tvg/a-carta/vivir-aqu-semanal-69-5478908