News
10/04/2014
Misturas and other Galician companies successfully complete a R&D project aiming to optimize infrastructure maintenance

A consortium of companies including Misturas has just successfully completed an ambitious research project aiming to improve safety in roads and to reduce the maintenance cost of these roads and other infrastructure. In collaboration with the University of Vigo, Misturas and other four Galician companies have developed the Sitegi project, which was presented to the media in the campus in Vigo.
During the last 3 years, having a budget of 3.6 million euros, researchers have designed software and technology for the inspection of infrastructures. For this purpose they have created and adapted modern systems which have been placed in a prototype vehicle, similar to the one used by Google for its tool 'street view', but with very specific machines and accuracy at the centimetre level.
This vehicle allows going over roads while immediately recording all kinds of data thanks to the use of different sensors, such as laser scanner, infrared thermography, photogrammetry, video, GPR, laser profilometer and global positioning systems. All this information is transferred to a georeferenced database in a central computer with which other systems are synchronized. Thus, it allows making a diagnosis of the real state of each infrastructure.
As explained by Francisco Javier Prego, from the R&D Department, one of the main advantages of this project is the enormous cost and time saving regarding maintenance works in roads. It also allows more frequent revisions of the infrastructures' state, thus enabling to establish priorities among the conservation and renovation operations.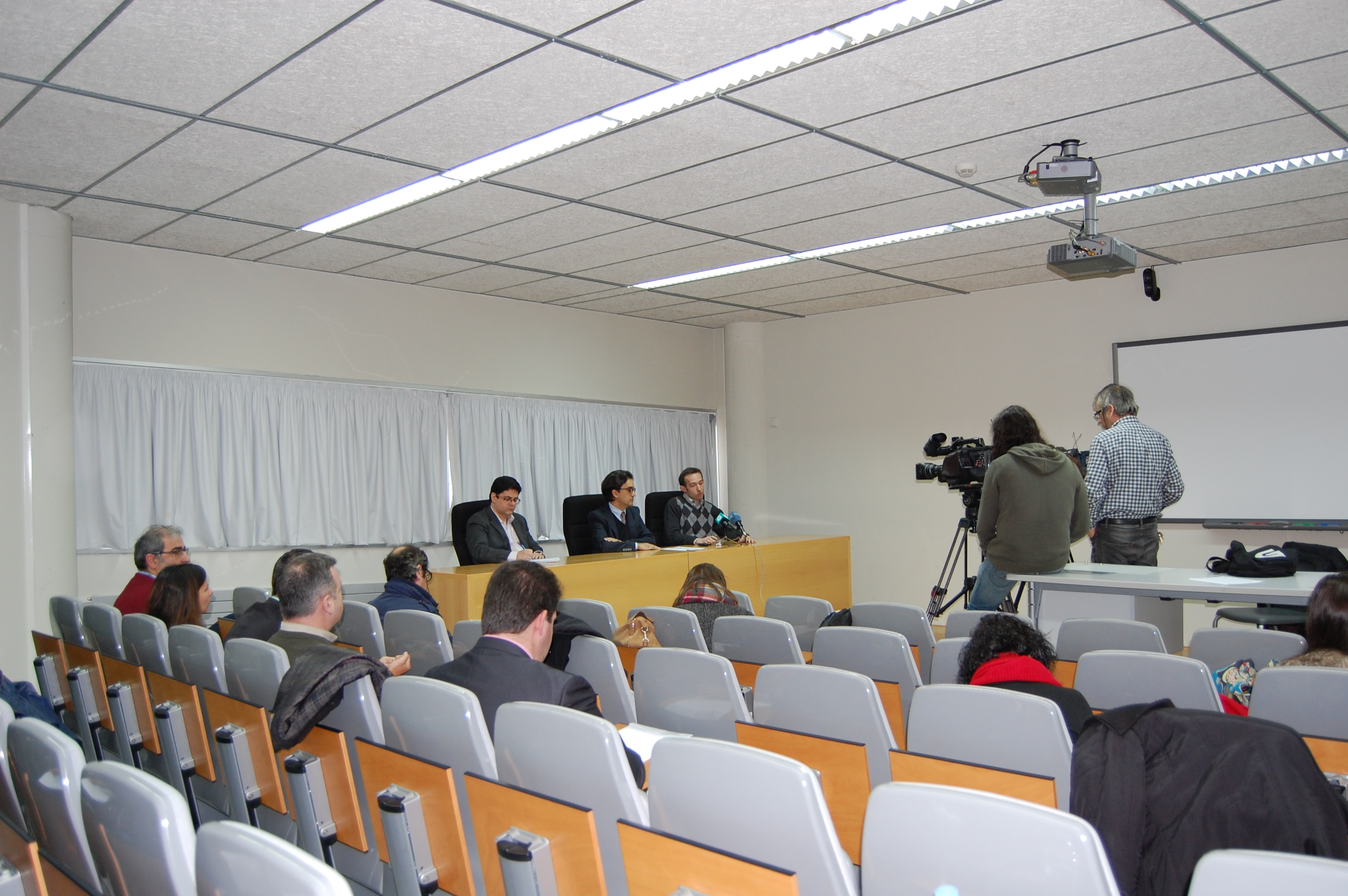 The Sitegi Project is co-financed by the European Regional Development Fund (ERDF) within the Technological Fund Operative Program 2007-2014 and by the Centre for Industrial Technological Development (CDTI). The Galician companies Insitu Ingeniería SL, Enmacosa, EXTRACO, SA and Lógica SL, as well as the research group of Applied Geotechnologies of the University of Vigo, together with Misturas, are taking part in this research.
During the presentation, researchers highlighted the important role that this prototype can play in public administration. This equipment allows exhaustive control of the construction works or the detailed monitoring of tracts which are working. Up to now, the companies have been able to prove this technology in construction works such as the divided highway Ourense-Celanova or the rehabilitation of the Roman Bridge of Lugo, among many others.
State recognition
This R&D&I project has already achieved important acknowledgments in the last months. In fact, it was awarded the secondary prize by the Spanish Technology Platform of the Road at the Annual Awards to Innovation in Road Infrastructures, in the modality of 'Award to the Best R&D&I Project'.